Fantasy. History. Mystery. Monsters.
Welcome to my website! I'm glad you're here.
Please check out *About Me*  *Anthologies*  *Books* *Scripts* and FREE *Stories* to find out more about me and my work. Please *Contact* me if you want to ask a question or say "hello."
Here's the latest news:
I'm working on movies!
…two shorts are in the works, one a drama and the other a comedy. Watch this space for updates–we are planning a shoot in October…
…and mystery!
…a story about a Gilded Age gangster who crosses paths with a djinni…
…and Stories! Here's the latest:
Coming up: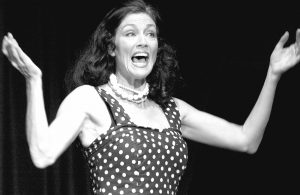 Veteran actress Taffy McCarthy  will be performing "The Pink Unicorn" at the Katharine Cornell Theater, in Vineyard Haven, MA on October 5, 6, 7, and 8. This award-winning  play tells the story of a Texas widow whose life is thrown into turmoil when her teenage daughter announces she is genderqueer and starting a chapter of the Gay and Straight Alliance at her local high school.
Preparations are underway for the upcoming release of "Haunted Nights," a speculative fiction collection from the dynamic editing duo of Ellen Datlow and Lisa Morton. The volume features sixteen never-before-published tales about our darkest holiday, Halloween. The collection includes works by Seanan Maguire, Stephen Graham Jones, Jonathan Maberry … and me. There are a slew of events planned around the release of this book. The first will be a book signing at Dark Delicacies in Burbank, on Sunday October 9.  See you there!