Fantasy. History. Mystery. Monsters.
Welcome to my website! I'm glad you're here.
Please check out *About Me*  *Anthologies*  *Books* *Scripts* and FREE *Stories* to find out more about me and my work. Please *Contact* me if you want to ask a question or say "hello." Or if you want freebies, gifts and the latest news sent straight to your inbox, SIGN UP FOR MY NEWSLETTER! IT'S AWESOME (and only once a month)
Here's the latest news:
HAPPY FALL!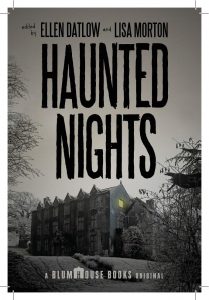 It's coming up on holiday time, and I've got several terrific anthologies to recommend for all the horror lovers on your gift list.  Haunted Nights, edited by Ellen Datlow and Lisa Morton, features sixteen awesome stories about the Halloween season, including one by me, "All Through the Night."  Chilling Horror Short Stories features classic horror stories alongside contemporary tales, and includes my gothic chiller "Leonora." And finally, Strange Tales V, edited by Rosalie Parker, has beautifully written stories, including a historical horror piece of mine, "You-Go-Back." Now go get ready for the season by buying some scary books!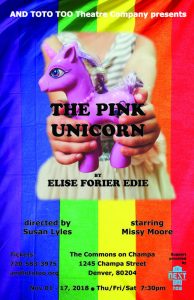 And Toto Too Theater Company in Denver, Colorado is the latest theater to produce "The Pink Unicorn" in their season. The show is directed by the wonderful Susan Lyles and stars Missy Moore. "The Pink Unicorn" tells the story of a Christian widow in a small Texas town, whose life if thrown into turmoil when her teenaged daughter announces she is genderqueer and starting a chapter of the Gay and Straight Alliance at the local high school.  The show will be playing in Denver Thursdays through Saturdays until November 17.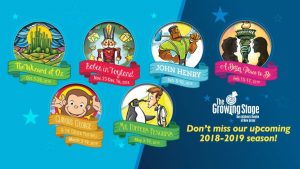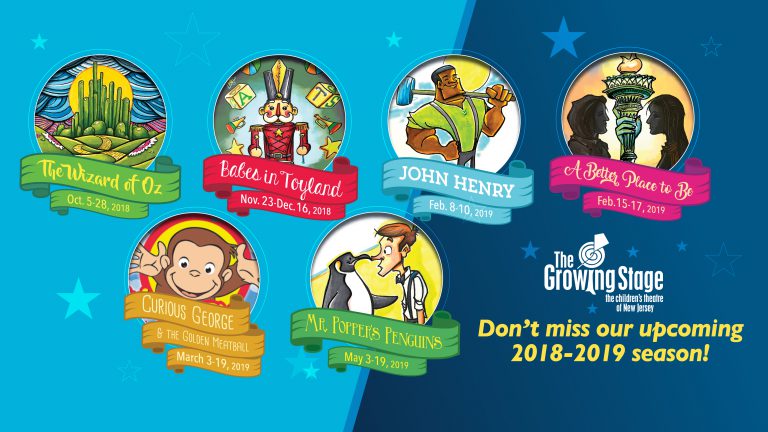 Tickets are on sale for The Growing Stage's 2018-19 Season, which includes my Laurie-Award winning play "John Henry." The play is based on the African American folksong about the steel-driving man, who raced a steam engine to prove a man was better than a machine. The play was first developed by the New Plays for Young Audiences program at NYU, before it went on to be developed at The Growing Stage.  The Growing Stage is a professional children's theater in Netcong New Jersey. If you will be in the area in February of 2019, please check out my play!