Fantasy. History. Mystery. Monsters.
Welcome to my website! I'm glad you're here.
Please check out *About Me* *Anthologies* *Books* *Scripts* and *Stories* to find out more about me and my work. Please *Contact* me if you want to ask a question or say "hello." Or if you want freebies, gifts and the latest news sent straight to your inbox, SIGN UP FOR MY NEWSLETTER! IT'S AWESOME (and only once a month)
Here's the latest news:
The Pink Unicorn is playing in Seattle
The Pink Unicorn is an award-winning solo theatre piece, which tells the story of a Christian widow living in a conservative Texas town, whose life is thrown into turmoil when her teenage child announces they are "gender queer" and starting a chapter of the Gay and Straight Alliance at the local high school. Performed by Paula Wilson Nitka  Directed by Charles Waxberg. Performing September 24-27, 2020 at 7:30 pm.You can purchase tickets to watch this remotely HERE 
I have a new story available in an anthology edited by Rhonda Parrish: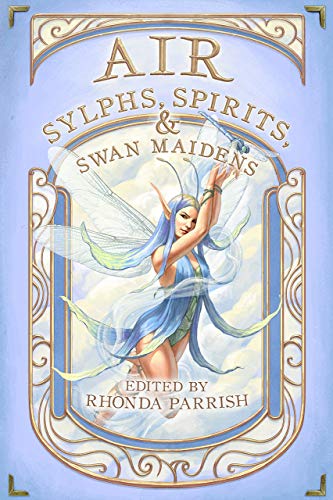 My story "The Sky Thief" is set in the late 1960s and concerns a group of enchanted folk musicians. There are also 21 other stories and poems about fairies, winged creatures, and other spirits of Air. Available from Tyche Books or order on Amazon HERE.
And…I have a new story published in The Young Explorer's Adventure Guide Volume 6.
You can order the book here.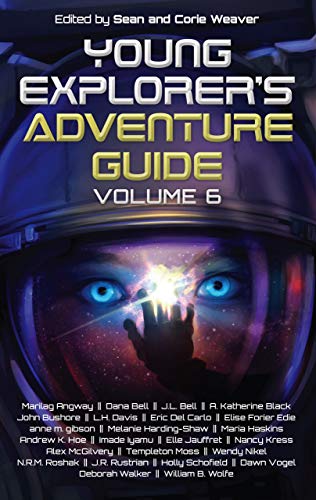 "If You Find This, Please Give It To Gretchen Doheny," about a girl who can talk to space aliens, is in this collection, along with 23 other wonderful stories by award-winning authors. Monsters! Spaceships! Aliens! Mad scientists! Published by Dreaming Robot Press.
Stay healthy!
I am crocheting a sweater and writing a novel! What are you doing this month?