Fantasy. History. Mystery. Monsters.
Welcome to my website! I'm glad you're here.
Please check out *About Me* *Anthologies* *Books* *Scripts* and FREE *Stories* to find out more about me and my work. Please *Contact* me if you want to ask a question or say "hello." Or if you want freebies, gifts and the latest news sent straight to your inbox, SIGN UP FOR MY NEWSLETTER! IT'S AWESOME (and only once a month)
Here's the latest news:
I have a new story published in The Young Explorer's Adventure Guide Volume 6.
You can order the book here.
"If You Find This, Please Give It To Gretchen Doheny" is featured in this book, along with 23 other wonderful stories by award-winning authors. Monsters! Spaceships! Aliens! Mad scientists! What else do you need for the holidays?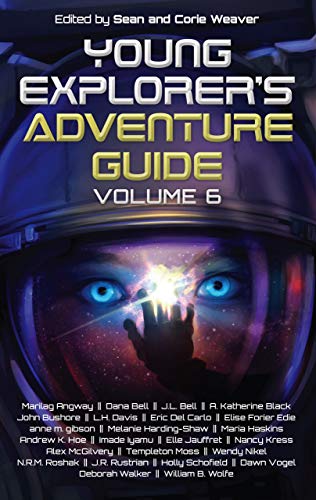 The book is published by Dreaming Robot Press, which is known for this excellent series.
HAPPY HOLIDAYS!
May all our wishes come true this year!