Fantasy. History. Mystery. Monsters.
Welcome to my website! I'm glad you're here.
Please check out *About Me* *Anthologies* *Books* *Scripts* and FREE *Stories* to find out more about me and my work. Please *Contact* me if you want to ask a question or say "hello." Or if you want freebies, gifts and the latest news sent straight to your inbox, SIGN UP FOR MY NEWSLETTER! IT'S AWESOME (and only once a month)
Here's the latest news:
Thanks to everyone who came to see "The Pink Unicorn" Off Broadway at Out of the Box Theatrics.  
"Takes us on an emotional ride that resonates and grips our heart and soul…" (Front Mezz Junkies)
"Brimming with curiosity, honesty, humor, and grace (Ripley) is inspiring to watch and simply amazing.Edie's illuminating script…is sheer writing perfection." (Theaterscene.net)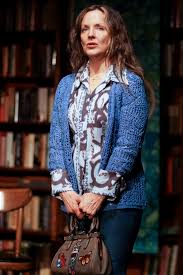 The production was directed by Amy Jones and starred Tony-Award winning actress Alice Ripley. The New Yorker called her performance "engrossingly genuine." The show has closed for now, but watch this space for more news later in the summer. Meanwhile…
"The Pink Unicorn" will be playing in Paonia, Colorado beginning July 3rd.
For more information about the show and the Paonia Players, please go HERE.
The Pink Unicorn is in print again at last. If want to read the play, it is now for sale.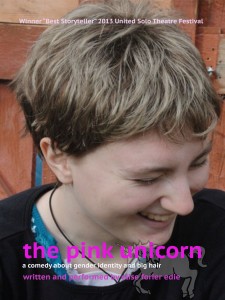 "The Pink Unicorn" is a one woman show which tells the story of a Christian widow, living in a small town in Texas, whose life is thrown into turmoil when her teenage daughter announces she is "genderqueer" and starting a chapter of the Gay and Straight Alliance at the local high school. It has been produced across the US and Canada with great success since 2013. PLEASE PRESS THIS LINK to buy the script.