Fantasy. History. Mystery. Monsters.
Welcome to my website! I'm glad you're here.
Please check out *About Me*  *Anthologies*  *Books* *Scripts* and FREE *Stories* to find out more about me and my work. Please *Contact* me if you want to ask a question or say "hello."
Happy New Year!
Two plays of mine will be performing on on the East coast in February.  If you have time and you are in the area, please support the shows.
The Growing Stage children's theater company chooses four new scripts to develop each year in their New Play-Reading Series . My original adaptation of "John Henry" will have public staged readings on February 23 – 25 at their MainStage in Netcong, New Jersey.  "John Henry" takes place in the late 1800s at a railroad camp, and is based on the American legend of the "steel driving man," who raced a steam drill to prove a man was better than a machine.
If you are going to be anywhere in the area on those dates, please stop by and check out the show. The reading series at The Growing Stage welcomes audience feedback to help develop and  improve the plays for possible future production.  Bring the whole family!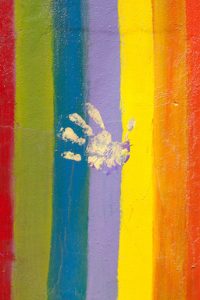 If you haven't seen it yet, (and even if you have) don't miss Off the Wall's remount of "The Pink Unicorn," starring Amy Landis. It will be playing at Urban Stages in New York, February 7-17, 2018, with previews in Pittsburgh on February 1-3, 2018. Directed by Ingrid Sonnichsen, the play tells the story of a Christian widow, living in a small town in Texas, whose life is thrown into turmoil when her daughter announces she is genderqueer and starting a chapter of the Gay and Straight Alliance at the local high school.
"There's nothing off the wall about the truthfulness and humanity of The Pink Unicorn…(it) immediately pulls us into the home and mind of Trish and her tale of bewilderment, concern, anger and, mostly, love."
Pittsburgh City Paper
"What ensues is a funny and endearing account of a battle on the frontlines of the culture wars, one that reveals both the breathtaking hypocrisy of religious rhetoric and the hope-inspiring transformations that can be achieved when people have the courage to take a stand at the local level."
Pittsburgh Tatler