Fantasy. History. Mystery. Monsters.
Welcome to my website! I'm glad you're here.
Please check out *About Me*  *Anthologies*  *Books* *Scripts* and FREE *Stories* to find out more about me and my work. Please *Contact* me if you want to ask a question or say "hello."
Here's the latest news: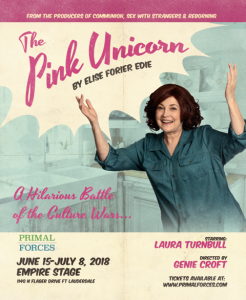 Primal Forces will be producing my play, "The Pink Unicorn," in Fort Lauderdale  in June.
Directed by Genie Croft and starring South Florida-based actress Laura Turnbull, the play tells the story of a Christian widow living in a small Texas town, who must grapple with her teenage daughter's announcement that she is genderqueer and starting a chapter of the Gay and Straight Alliance at the local high school.
Here's what critics have been saying about the most recent production of "The Pink Unicorn":
"…shines a light on the beauty of diversity in a world where many seem terrified by differences. And it shows how unexpected circumstances can shape our lives in amazing ways when love is the driver." —Twin Cities Pioneer Press
"It is an honest and earnest portrayal of the delicacy and the strength of being an awakened human in a confusing world… One is left with a sense of possibility that our lives and our world can evolve into a more loving place, where each person is encouraged to be themselves in all their beauty."  PhenoMNal Twin Cities
"This is a wonderful and touching show for anyone who cares about the trans community or who loves transformative storytelling." Twin Cities Stages
"With sharp wit and humor, this rich and poetic story explores what it means to be a parent and a community in these changing times." — Broadway World.
You can buy tickets to Primal Forces' production here.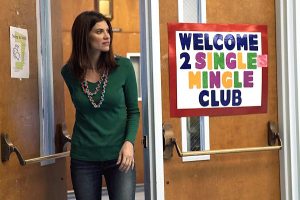 Also in June, screening in Los Angeles is my original short film, "The Mingle," directed by the very talented Jacob Pinger, and featuring a wonderful cast of professional actors, including Shelley Dennis, pictured here.  The comedy is based on my real-life experiences suffering through a short-lived membership at a singles' club in Seattle. It will be coming to a film festival near you soon, so watch this space for dates, times and places.